Christmas Comedy Shows with Fish Sticks Improv Comedy
Saturday, December 7, 2019
12:00 p.m. & 7:00 p.m.
Fish Sticks Comedy, the nation's largest Christian Improv group, with teams in Milwaukee, Dallas and Atlanta, will be offering two Christmas-themed improv comedy shows on Saturday, Dec. 7 at the Green Lake Conference Center – a beautiful and scenic place to celebrate the season. Fish Sticks shows are always all-age appropriate – so kids from 1 to 92 are sure to enjoy what will be the funniest two hours of your year!
There are two show options: (1) At noon, the Green Lake kitchen staff will put out an incredible spread followed by the show. (2) At 7pm, we'll have an evening show without a dinner. Plus, if you'd like to make arrangements to stay over, we'll continue to celebrate the season together after the show and have an informal Christmas service together in the morning for those who would like to complete the weekend. Group discount options are available.
Individuals, couples, and families will love this new experience, but it's also a perfect opportunity for groups from your business, church or social circle to plan their Christmas party activities or outings. With family-friendly comedy, centered around a joyful time of year – this makes for easy planning for staff parties, families of any size, youth groups, couples or singles ministry groups, seasoned citizens and more.
Green Lake Conference Center and the Sticks have taken care of just about all of the planning for you!  All you need to do is sign up! Ticket information can be found below, but please call (920) 294-3323 for information on group discounts and overnight stay arrangements.  And share this page with those you'd love to celebrate this joyous season with by clicking on the share options below.
Here's a Quick Sample of Fish Sticks!
---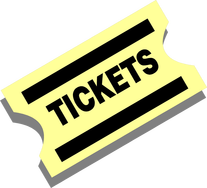 ---